Thunder Equipment Training Forum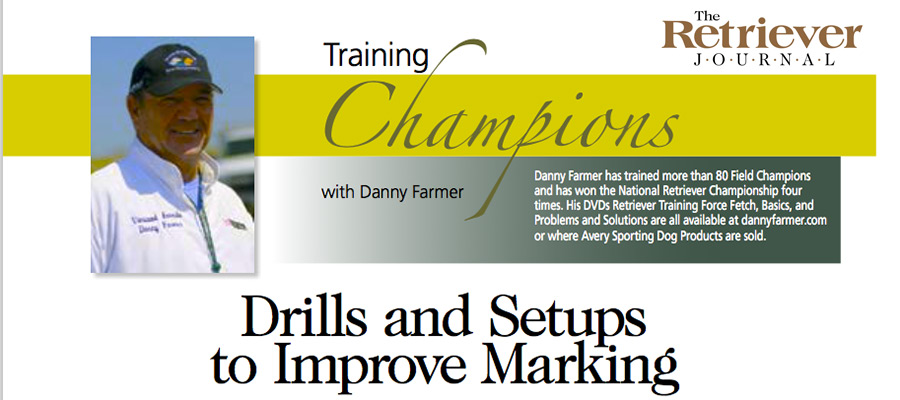 Our training forum has been developed to answer questions and provide education relating to how this equipment can be used to train any level of dog for field performance. It is the ultimate, easiest machine to use from training your lifelong duck dog companion to preparing for the National Field Trial Championship.
You will see very quickly why a launcher with 5 bumpers is much more desirable than 1. More and more individuals, by themselves, are relying on equipment and technology to enjoy their dogs and enhance their level of training from hunting to competition. Through many of the training scenarios you will see how multiple shots can be used to introduce new skills and reinforce concepts. Remember: The less you walk in the field and reload the more time you can spend training!
If you would like information on how to use this equipment more effectively or how to get started, drop us an email and we will be happy to help. We believe in this equipment and hope you will come along on our journey as we take hunting and competitive retriever training to new levels!
MULTIPLE MARKS FROM SAME GUN STATION
Recently I have been talking with a lot of people about multiple marks from the same gun station. The conversation always revolves around the ability to shoot two different mark locations from the same machine. It is true that one Thunder launcher will only shoot to one location per machine. There is a main reason our launcher is designed in this fashion. With the current multiple shot launchers on the market you can only shoot 180 degrees for each mark (marks directly to the right or left). If you attempt to shoot an angle back mark, which is preferred by most trainers, your opposing mark would be an indent (hence the 180 degree restriction). Although thrown at many hunt test events in the US and Canada, the vast majority of trainers do not throw this setup in training. This limitation inhibits your ability to effectively use the single launcher to throw multiple marks to different locations and restricts training options.
Our answer to this is two individual launchers! I know you are thinking, great idea since you manufacture them, but hear me out. If you can buy two - 5 shot launchers for the price of other's 10 shot you can have unlimited opportunity for marking setups. You can chain two launchers together with a Tritronics wire on the receivers and shoot an unlimited array of angle back marks from the same location. You can then split the launcher locations to other areas in the field and shoot individual marks. This allows for unlimited training and setup possibilities with the same equipment.
Happy training! Please submit other questions or ideas to me for further discussion.
- Doug