Thunder Equipment Testimonial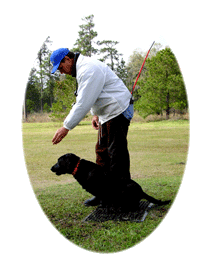 This equipment just flat out works!
We use Thunder Equipment products regularly in our training setups and it never fails to deliver. They are rugged and dependable requiring zero maintenance. Even after getting wet from a rain storm it keeps right on shooting. This is durable and reliable equipment built for field use and some of the best equipment we have ever used for training young dogs. Everyone who experiences using these launchers immediately recognizes their training value. They are so simple to operate that even a new user takes only a few minutes to become totally familiar with how they work. If you are looking for the highest quality, most durable and reliable equipment to use for training retrievers, Thunder Equipment products would be my choice.
Jim Van Engen, Right Start Kennel
www.rightstartkennel.com