Thunder Equipment Testimonial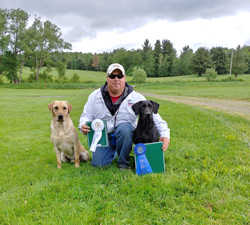 We use Thunder Equipment products every day in our training program. For training Field Trial, Hunt Test, and Gun Dogs they are a very important part of our teaching and training setups.
Over the years from the shotgun simulators to the 10 shooters they have proven to be extremely reliable, rugged and hold up to the harsh training and use we put them through day in and day out . We highly recommend any and all of their products!
Sean Hager, MuddyBay Retrievers
www.muddybayretrievers.net
419-341-9558